Real Nature Holistic Pet Food launched in 2014, and until now we have gained some achievements.
These are all from the recommends of friends, and the word of mouth between social media groups.
We hope that supporters of Real Nature can choose the best products for their beloved dogs and cats with the most reasonable price!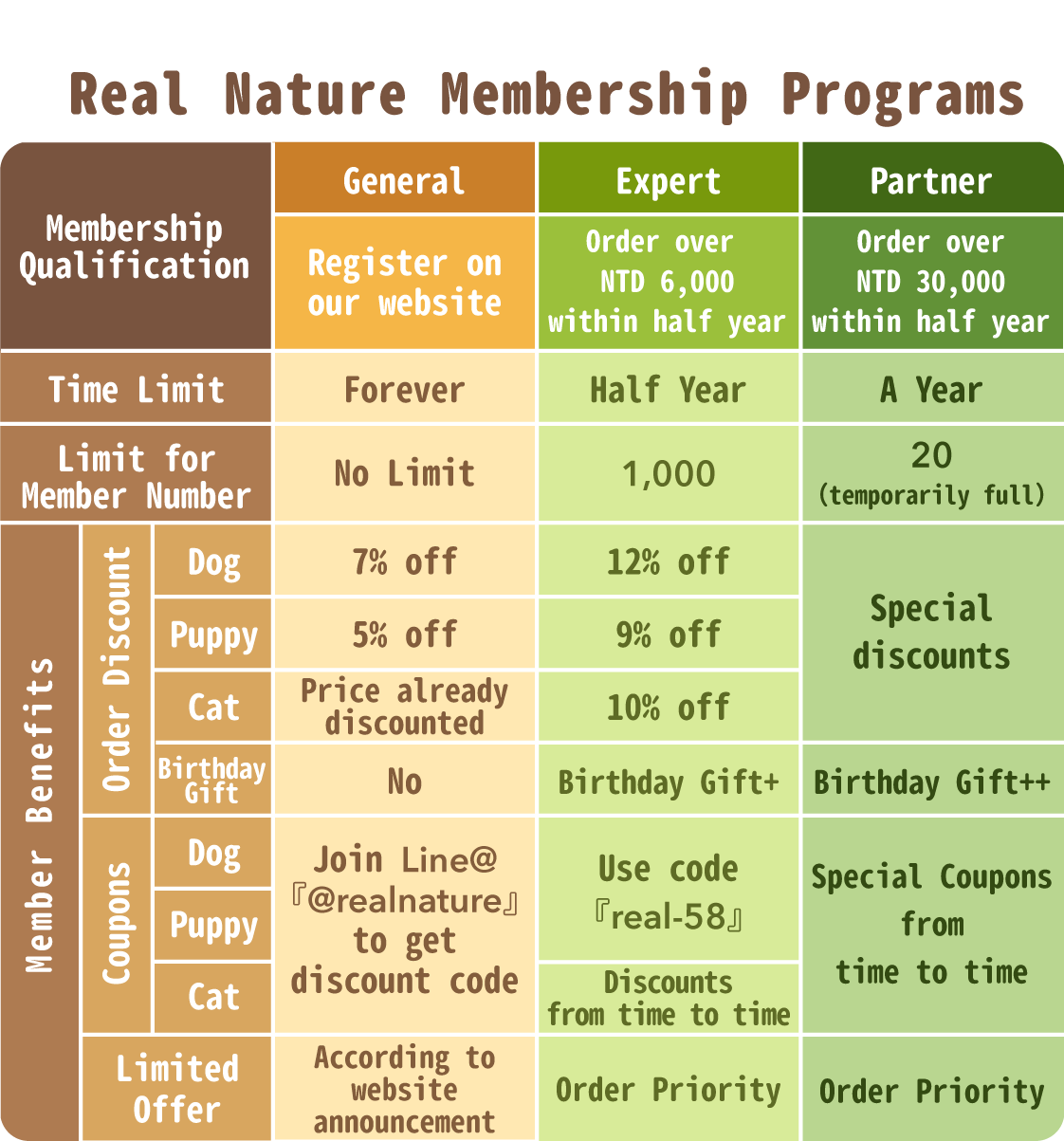 How to become a Expert and Partner Member?
---

Expert Membership:
Please send a message via Facebook or Line@, tell us that you are qualified. We will check your last 6 months orders before the application day, and apply for you as soon as possible after we confirm. Application time is about 30 minutes (high priority), or 3-5 days.
*Since the limited membership quantities, the order over 6 months cannot be included.
Partner Membership:
For now, the partner membership is full, and there is no any partner membership is about to expire. Therefore, the application for partner membership is closed temporarily, and we do not accept any reservation for it.


*If company policy change, online member function failure, or other factors caused damage to the company, we reserve the right to modify the membership and member benefits, including, but not limited to cancel membership, downgrade, delete account, etc. Because of the large number of members, we are sorry that we cannot notify individually!
*Because of the cost factor, part of the products is not applicable for coupon, or has different discount depends on different membership. Thanks for your consideration for any inconvenience caused.
*After becoming expert or partner member, please use your member account purchase regularly to avoid the membership invalid. Long time unused or failed to qualify for the continuation period account, the system will release the number for the next qualified application!